We have had huge traffic this week on our pages about flight logs and VIPs.
Just to revisit – both Bill Clinton and Trump had a relationship with Jeffrey Epstein.  Bill flew often to Epstein's island and Trump's Florida estate, Mar-A-Lago  is very near Epstein's mansion.
photos of Trump  with Epstein


Mar-a-Lago
https://media.gettyimages.com/photos/from-left-american-real-estate-developer-donald-trump-and-his-former-picture-id700334384
New Video Shows Trump and Jeffrey Epstein Ogling Women at Mar-a-Lago
https://www.thecut.com/2019/07/jeffrey-epstein-donald-trump-mar-a-lago-video.html
BUSTED: In 1992 Trump Hosted A Bash At Mar-a-Lago With Just Jeffrey Epstein and 28 Women
https://dailysoundandfury.com/busted-in-1992-trump-hosted-a-bash-at-mar-a-lago-with-just-jeffrey-epstein-and-28-women/
Fox News says it 'mistakenly' edited Trump out of a photo with Jeffrey Epstein and Ghislaine Maxwell
https://www.businessinsider.com/fox-news-says-mistakenly-edited-trump-out-epstein-maxwell-photo-2020-7
Donald Trump banned Jeffrey Epstein from Mar-a-Lago after 'pedophile tried to take home a member's underage daughter'
https://www.the-sun.com/news/618186/donald-trump-banned-jeffrey-epstein-mar-a-lago-underage-girl/
"This led Edwards to ask about the Mar-a-Lago rumor involving a 15-year-old girl.
"He paused before saying that something along those lines happened but he could not recall the exact details and instead referred me to his Mar-a-Lago manager, Bernd Lembcke," Edwards writes in the book.
Lembcke would not confirm or deny the story, states Edwards."
NBC Fails To Mention The Democrat Who Entered Mar-A-Lago Alongside Epstein In 1992 < has video
https://dailycaller.com/2019/07/17/nbc-mar-a-lago-epstein-1992-democrat/
EXCLUSIVE: Never-before-seen photo shows Donald Trump wrapping his arm around blond Ghislaine Maxwell's waist while partying with Melania at Heidi Klum's 'hookers and pimps' party – which Prince Andrew attended
https://www.dailymail.co.uk/news/article-7752543/Donald-Trump-poses-Ghislaine-Maxwell-Heidi-Klums-hookers-pimps-themed-party.html
Pictured: Ghislaine Maxwell at Mar-A-Lago.
https://www.reddit.com/r/conspiracy/comments/esiw35/pictured_ghislaine_maxwell_at_maralago_virginia/
First Picture of Prince Andrew, Donald and Melania Trump Partying with Billionaire Pedophile Jeffrey Epstein at the President's Mar-A-Lago Club in 2000
https://nsemgh.com/first-picture-of-prince-andrew-donald-and-melania-trump-partying-with-billionaire-pedophile-jeffrey-epstein-at-the-presidents-mar-a-lago-club-in-2000/

TRUMP, MAR A LAGO, MICHAEL JACKSON
http://aanirfan.blogspot.com/2019/01/trump-mar-lago-michael-jackson.html
---
BILL
Bill Clinton Took 26 Flights on Epstein's Jet, Frequently Ditched Secret Service
https://explainlife.com/bill-clinton-took-26-flights-on-epsteins-jet-frequently-ditched-secret-service-15547/
WHO WERE GHISLAINE MAXWELL AND JEFFREY EPSTEIN'S CELEBRITY FRIENDS?
https://themediahell.com/who-were-ghislaine-maxwell-and-jeffrey-epsteins-celebrity-friends/
Jeffrey Epstein's Ex-Housekeeper Facebook Photos Show Her With Prince Andrew, Bill Clinton
https://www.forbes.com/sites/lisettevoytko/2019/09/11/jeffrey-epsteins-ex-housekeeper-facebook-photos-show-her-with-prince-andrew-bill-clinton/#76bab0f2277f
EXCLUSIVE: The cozy relationship between billionaire Jeffrey Epstein and Bill Clinton, who flew in the pedophile's private jet and once praised his 'insights and generosity,' detailed in new book by James Patterson
https://www.dailymail.co.uk/news/article-3825882/The-cozy-relationship-billionaire-Jeffrey-Epstein-Bill-Clinton-flew-pedophile-s-private-jet-praised-insights-generosity-detailed-new-book-James-Patterson.html
Bill Clinton Poses in Front of Jeffrey Epstein's 'Lolita Express' with Deceased Pedo's Right-Hand Woman
Clinton is obviously very close with Ghislaine Maxwell.
Bill Clinton Poses in Front of Jeffrey Epstein's 'Lolita Express' with Deceased Pedo's Right-Hand Woman

Donald Trump (L) laughs with then U.S. President Bill Clinton at the U.S. Open in Flushing, New York, U.S in this September 8, 2000 handout photo. (Courtesy William J. Clinton Presidential Library/Handout via Reuters)
Photos show Bill Clinton, Ghislaine Maxwell on Epstein's 'Lolita Express' jet
https://nypost.com/2020/01/09/photos-show-bill-clinton-ghislaine-maxwell-on-epsteins-lolita-express-jet/
Photos show Bill Clinton on board Jeffrey Epstein's Lolita Express
Photos show Bill Clinton on board Jeffrey Epstein's Lolita Express
Whoops! New Photos Surface Showing Bill Clinton With Ghislaine Maxwell & Jeffrey Epstein On "Lolita Express" Along With Young Girls
https://thewashingtonstandard.com/whoops-new-photos-surface-showing-bill-clinton-with-ghislaine-maxwell-jeffrey-epstein-on-lolita-express-along-with-young-girls/
PHOTOS SHOW BILL CLINTON, GHISLAINE MAXWELL ON EPSTEIN'S 'LOLITA EXPRESS' JET
https://celebritiesmajor.com/world-news/photos-show-bill-clinton-ghislaine-maxwell-on-epsteins-lolita-express-jet/
PICTURED: Bill Clinton poses with Jeffrey Epstein's 'madam' Ghislaine Maxwell and relaxes with a cigar on board pedophile's infamous 'Lolita Express' private jet along with Kevin Spacey
https://www.dailymail.co.uk/news/article-7873059/Photos-Bill-Clinton-Ghislaine-Maxwell-onboard-Epsteins-Lolita-Express-trip-Africa.html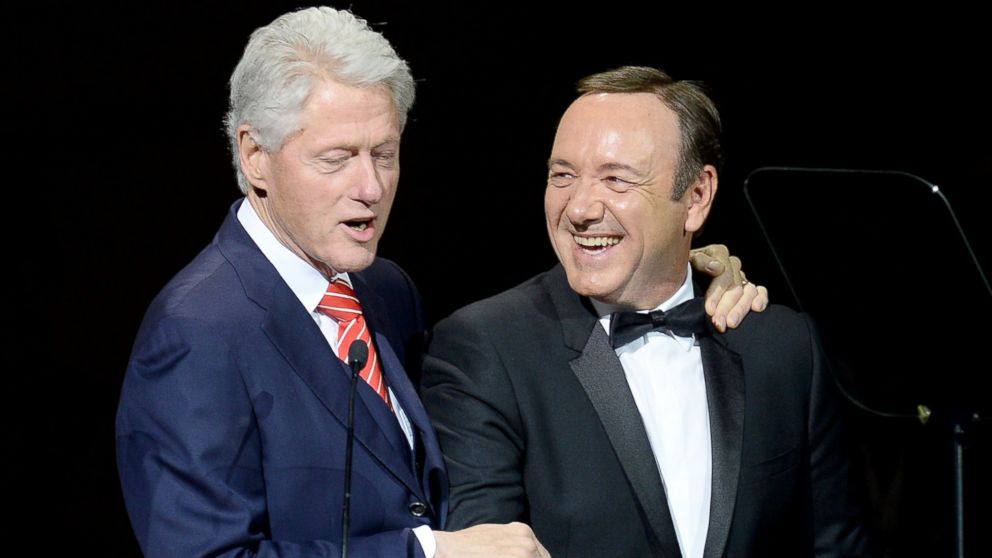 Report: Bill Clinton Wasn't Only One to Go to 'Sex Slave Island,' Hillary Went with Him–'Six Times'
http://stateofthenation2012.com/?p=55141

Bill in blue dress


https://cdn.shortpixel.ai/client/to_webp,q_lossy,ret_img/https://www.art-critique.com/wp-content/uploads/thumbs/e30b80030d78bdae9d2aac7cab860bde-396o2ep6p6pkqgrzwf2gow.jpeg

Photo use Disclaimer – this post invokes  the doctrine of "fair use". The doctrine of fair use has been codified in section 107 of the copyright law.
Section 107 contains a list of the various purposes for which the reproduction of a particular work may be considered fair, such as criticism, comment, news reporting, teaching, scholarship, and research. Section 107 also sets out four factors that we meet:
The purpose and character of the use, including whether such use is of commercial nature or is for nonprofit educational purposes

The nature of the copyrighted work

The amount and substantiality of the portion used in relation to the copyrighted work as a whole

The effect of the use upon the potential market for, or value of, the copyrighted work